It really drives me nuts when elite food writers complain about the McDonald's Menu or, really, complain about McDonald's at all.
First of all, they don't eat there and take pride in that fact. Second, McDonald's menu and marketing is not aimed at them, so complaining that the menu isn't what they want is utterly pointless. It just comes off as elitism, and the food writing world does not need more of that.
The article I'm about to complain about can be read here and is titled "How to Make Oatmeal…Wrong."
From a marketing perspective, they can do almost nothing wrong; from a nutritional perspective, they can do almost nothing right, as the oatmeal fiasco demonstrates.
Yes, Mark Bittman feels that the Fruit and Maple Oatmeal reaches the level of a "fiasco."
First, he complains that the Oatmeal has too many ingredients:
Real oatmeal contains no ingredients; rather, it is an ingredient. As such, it's a promising lifesaver: oats are easy to grow in almost any non-extreme climate and, minimally processed, they're profoundly nourishing, inexpensive and ridiculously easy to cook.
If people wanted to cook at home at all, they wouldn't be at McDonald's. No matter how easy it is, they've washed up at a fast food joint. I take serious issue with calling oatmeal "profoundly nourishing." Mr. Bittman consistently compares the McDonald's product to rolled oats. First is the USDA Nutrition facts for regular oatmeal, second is the USDA Nutrition Facts for a medium sweet potato.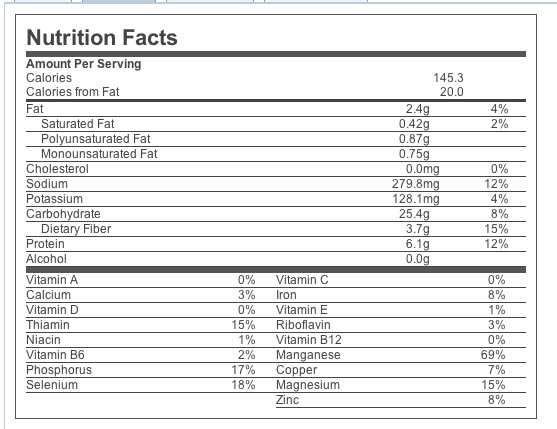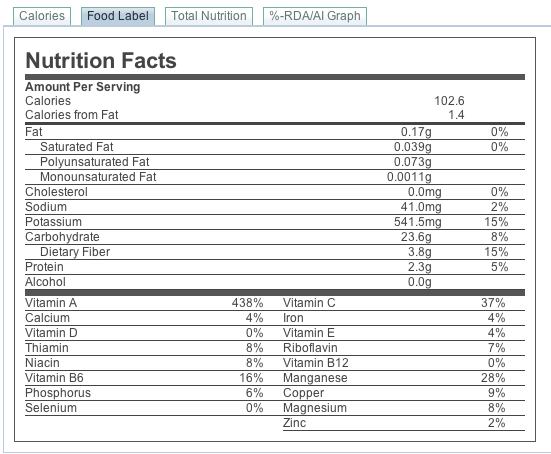 The oatmeal has a wee bit of fat and a little protein, but it's basically a pure carbohydrate. Compare that to the mighty sweet potato. Oatmeal pales in comparison in terms of nutrition, and the sweet potato does it with 50% fewer calories. I would not call either profoundly nourishing, but among starches, the sweet potato kicks oatmeal's ass.
The oatmeal and McDonald's story broke late last year, when Mickey D's, in its ongoing effort to tell us that it's offering "a selection of balanced choices" (and to keep in step with arch-rival Starbucks) began to sell the cereal.
By balanced choices, McDonald's means much lower fat than their other breakfast offerings. End of story there – it certainly meets that criteria.
I'm sure that Starbucks would be both surprised and offended to find that McDonald's is its "arch rival." Seriously, WTF? I don't think Mr. Bittman patronizes Starbucks either. Certainly, they don't compete in the same market. McDonald's offers no pastries, and Starbucks has only microwaved sandwiches which cannot be customized in any way. McDonald's will sell you any combination of breakfast components and they are cooked to order.
Yet in typical McDonald's fashion, the company is doing everything it can to turn oatmeal into yet another bad choice. (Not only that, they've made it more expensive than a double-cheeseburger: $2.38 per serving in New York.)
Newsflash: you can't choose between oatmeal and and a double-cheeseburger as they are not on the menu at the same time. I call apples-to-oranges on this one.
"Cream" (which contains seven ingredients, two of them actual dairy) is automatically added;
Again, Mr. Bittman is wildly out of touch here. "Cream", as it is sold in a typical grocery store also contains similar bullshit ingredients. The only way I can get cream that's really just cream is to drive 100 miles round trip to a Whole Foods or to make a special trip to a local store that carries local farm direct products. As cream with garbage in it is a personal annoyance of mine, I buy the locavore stuff, but it does cost three times as much and the hours are very limited. Sometimes it's short dated, and sometimes they run out. Most people simply won't bother. Here's a picture I took this morning of an ordinary store brand light cream: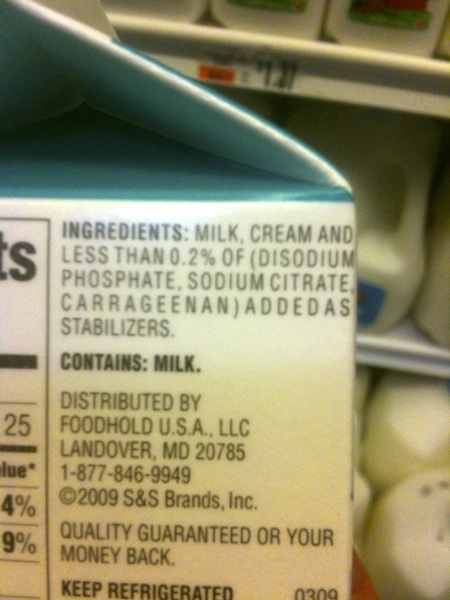 Five ingredients, and only two of them are dairy.
A more accurate description than "100 percent natural whole-grain oats," "plump raisins," "sweet cranberries" and "crisp fresh apples" would be "oats, sugar, sweetened dried fruit, cream and 11 weird ingredients you would never keep in your kitchen."
Again, he apparently doesn't keep soy milk in his kitchen. It also contains some of the same weird fillers and stabilizers. Most people have a fridge full of dairy products containing this stuff, even the ones who never eat at McDonald's and think they eat very healthily. In fact, the more fat that has been sucked out of a dairy product, the more weird fillers, emulsifiers and stabilizers it contains. And we know that lipophobes think they eat very healthily.
Since we know there are barely any rules governing promotion of foods, one might wonder how this compares to real oatmeal, besides being 10 times as expensive. Some will say that it tastes better, but that's because they're addicted to sickly sweet foods, which is what this bowlful of wholesome is.
Dude, all restaurant food is much more expensive. A 10x markup isn't especially high. I'll get to the sweet part in just a moment.
If you don't want to bother with the stove at all, you could put some rolled oats (instant not necessary) in a glass or bowl, along with a teeny pinch of salt, sugar or maple syrup or honey, maybe some dried fruit. Add milk and let stand for a minute (or 10). Eat. Eat while you're walking around getting dressed. And then talk to me about convenience.
Yum! Cold oatmeal! Besides, if you add sweetener and dried fruit, you'll get right up to the sugar level of the McDonald's product: 57g of carbohydrate. If you make a one cup serving of old fashioned oats and add two tablespoons of raisins and one tablespoon of honey (those are all the default serving sizes of each thing, per the USDA), your cereal will have, drumroll please, 57g of carbohydrate!
I asked them this, via e-mail: "Why could you not make oatmeal with nothing more than real oats and plain water, and offer customers a sweetener or two (honey, the only food on earth that doesn't spoil, would seem a natural fit for this purpose), a packet of mixed dried fruit, and half-and-half or — even better — skim milk?"

Their answer, via e-mail and through a spokesperson (FMO is "fruit and maple oatmeal"): "Customers can order FMO with or without the light cream, brown sugar and the fruit. Our menu is entirely customizable by request with our 'Made for You' platform that has been in place since the late 90s."
Ah yes, skim milk. Sooo delicious with oatmeal. Jesus Christ. Grim. Meathook. Future.
Anyway, McDonald's has packets of honey, but since he doesn't eat there, I wouldn't expect him to know that. I can't figure out why anyone would want oatmeal with NOTHING in it, nor can I figure out what Mr. Vegan-Until-6pm has against the dried cranberries and diced apples McDonald's puts in the FMO.
Here's what it is: Diced Apples (Apples, calcium ascorbate [a blend of calcium and vitamin C to maintain freshness and color]), Cranberry Raisin Blend (Dried sweetened cranberries (sugar, cranberries), California raisins, golden raisins, sunflower oil, sulfur dioxide (preservative)).
He has apparently never read the ingredients in a package of dried cranberries that might be purchased by the typical member of the proletariat.
I would never eat this oatmeal and not just because it contains gluten (barley malt – tasty stuff, as I'm sure you know if you drink beer or scotch). I would never eat a 57g serving of carbs and call it breakfast whether I made it myself or someone else made it for me. I need protein in all my meals, and I much prefer some fat in my food as well.
Whether Bittman knows it or not, the nutritional profile of the McDonald's oatmeal is damned close to what he'd make in his own kitchen. I know he's not the only one that thinks that is an appropriate breakfast, so for those that do, you can now get it at McDonald's.