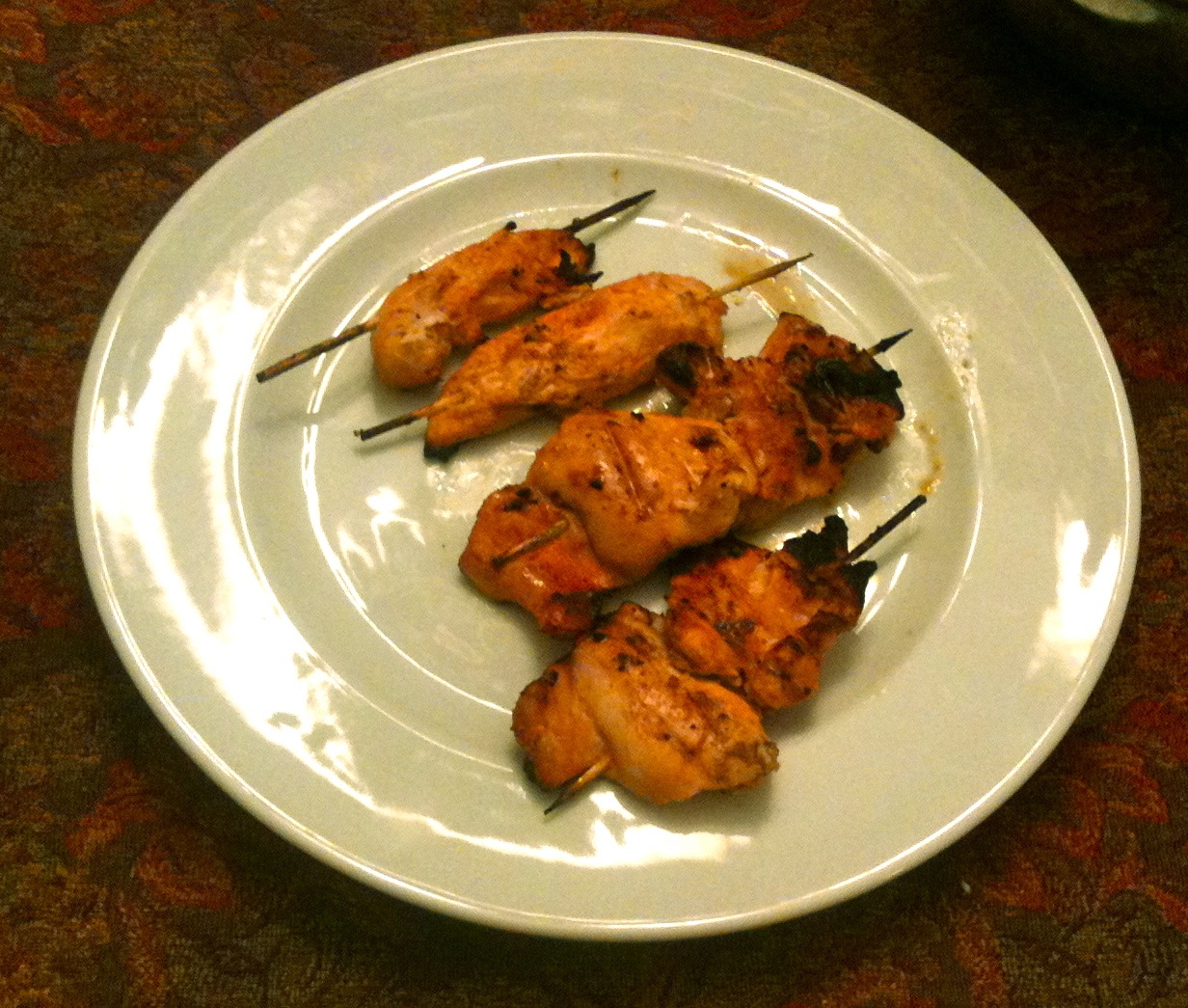 I've made this marinade twice now, and both times it was excellent, but I think I got better results today.
1/4 cup fresh squeeze lime juice
1/4 cup pineapple juice
1/4 cup diced onion
1 t. sea salt
4 garlic cloves
Rooster sauce to taste (I used a goodly squirt)
The lime and pineapple work really well together. I used boneless skinless breasts and thighs, and marinated at least four hours. I chopped and skewered the meat, and grilled over charcoal fairly slowly, dumping on additional marinade and rotating the skewers.
Chicken is not my favorite meat, but these were darn good.
I had these with traditional BBQ fare on the 4th and today I just had slaw and mango. The mango worked really well with this.